Accommodations at Suncity
Immerse yourself in an unforgettable desert experience without forgoing the comfort of home. Sun City invites guests into the heart of the magnificent desert landscape, offering a unique and luxurious way of camping.
Two Bedroom Panoramic Suite

Our two-bedroom panoramic suite is perfect for families seeking an authentic and memorable desert experience. Relax in the cozy living room after exploring the stunning desert views.

Book Now
Martian Dome

Our Martian Dome provides a unique desert experience, with panoramic views of the stunning Wadi Rum landscape from the comfort of your bed.

Book Now
Bedouin Tent

Experience an authentic Bedouin heritage with our unique tent accommodation. Get a glimpse into the indigenous ethnic Bedouin life during your stay with us.

Book Now
Awaken your soul in Wadi Rum's Bedouin oasis - Desert enchantment infused with timeless beauty and boundless wonder.
View all our rooms
Restaurants
Wadi Rum's dining gem - A geodesic dome sanctuary for exceptional cuisine.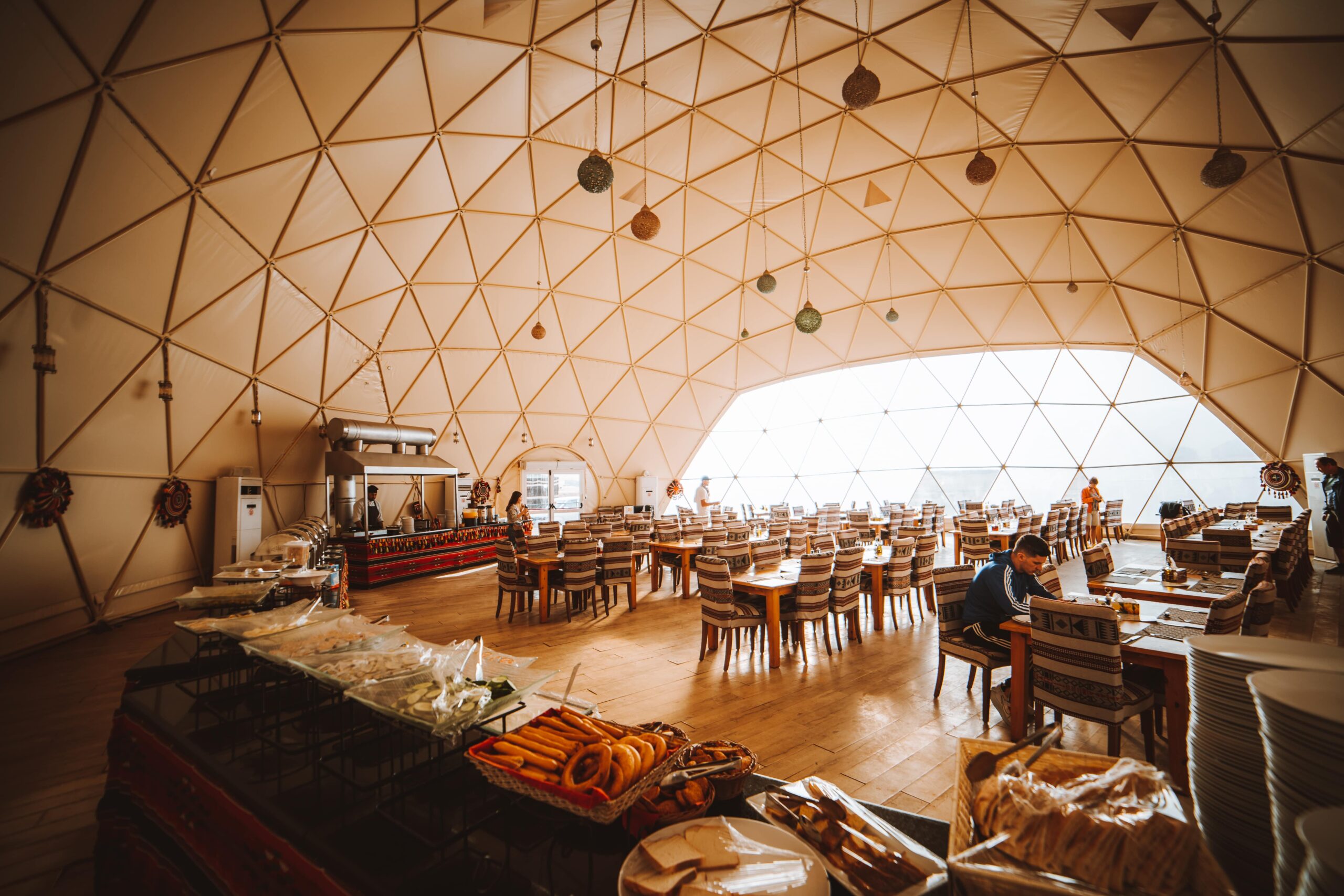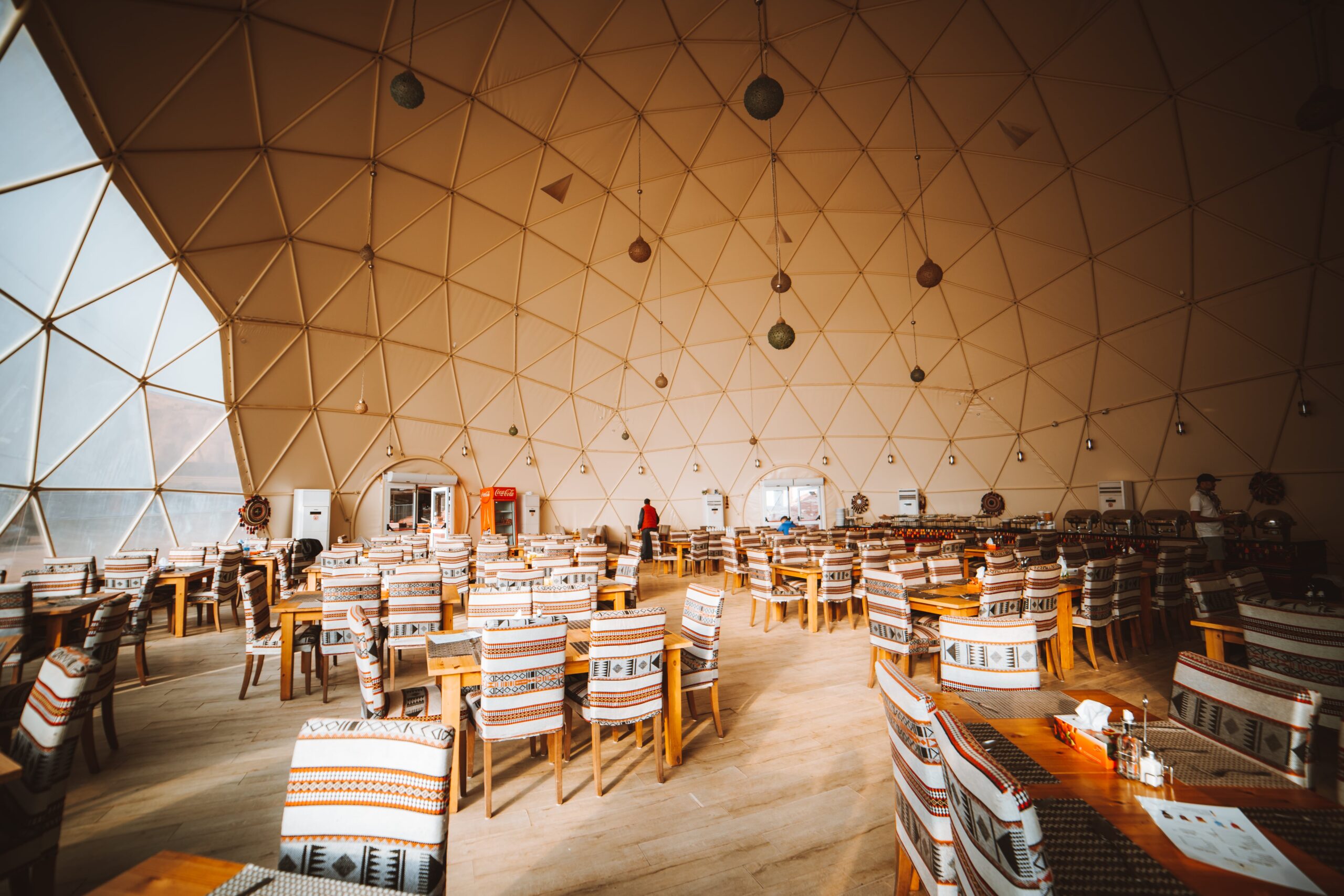 Discover a desert oasis of unparalleled experiences at the gateway to unforgettable moments.
Hot Air Ballooning

Soar above the captivating landscapes of Wadi Rum with our thrilling Hot Air Ballooning adventure. Experience the beauty of the desert from a unique perspective as you glide through the Jordanian skies. Marvel at the vibrant colors, rugged canyons, and ancient rock formations that make Wadi Rum truly unforgettable.
Hiking, Trekking & Climbing

Explore the majestic landscapes of Wadi Rum with our thrilling hiking and trekking adventures. Discover hidden canyons, towering cliffs, and ancient petroglyphs as you traverse the desert on foot. From beginner-friendly trails to challenging summits, there's something for everyone.
Jeep Tour

What better way to explore the beautiful desert than in the back of a Jeep truck. Experienced drivers will take you up and down the Wadi Rum dunes, giving you an unforgettable experience.
Camel Ride

Immerse yourself in the ultimate Bedouin experience by taking a camel ride across the desert. These majestic animals have been a symbol of Arabian heritage for centuries.
Star Gazing

Experience the mesmerizing beauty of stargazing in Wadi Rum, where the peaceful desert surroundings amplify the brilliance of the night sky, providing a captivating and enchanting spectacle.
"In the vast expanse of the desert, nature unveils its purest beauty, whispering secrets only those who truly listen can hear."